Siete canciones populares españolas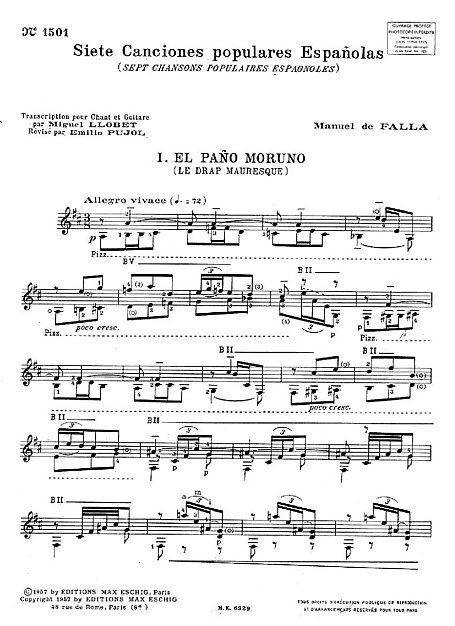 ملحن
Year composed
1914
Pages
33
آلة موسيقية
Lyricist
ترخيص
Uploaded by
حجم الملف
4.97 MB
استمع
Be the first to add a recording or video.
El 15 de enero de 1915, Joaquín Turina y Manuel de Falla fueron homenajeados por el Ateneo de Madrid. En dicho homenaje se estrenaron las Siete canciones populares españolas, interpretadas por la soprano Luisa Vela y acompañada al piano por el propio Falla.
Buy printed editions
We have selected some printed editions we think may be useful.
$18.95
Medium Voice, Classical Guitar, Voice Solo
Editions Durand
Other users also liked
---