Oj, svijetla majska zoro
Voice, بيانو, Trio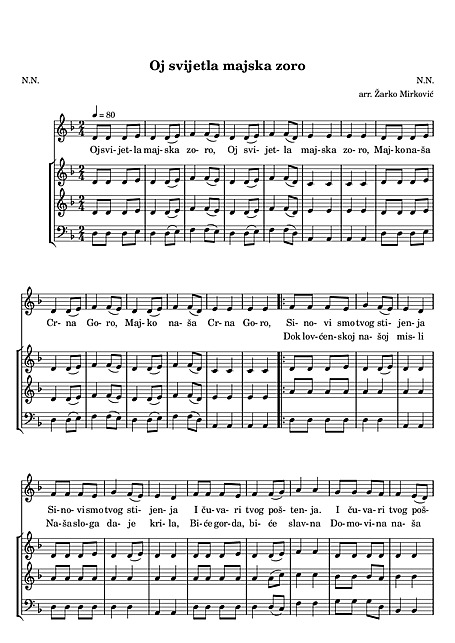 ملحن
Pages
2
آلة موسيقية
Type
نشيد وطني: الجبل الأسود
ترخيص
Uploaded by
حجم الملف
292 KB
استمع
Be the first to add a recording or video.
عن
Oj, svijetla majska zoro is the national anthem of Montenegro adopted in 2004. Before its adoption, it was a popular folk song with many variations of its text. The oldest version dates to the second half of the 19th century.
The above text from the Wikipedia article "Oj, svijetla majska zoro" text is available under CC BY-SA 3.0.
Other users also liked
---