Piano Concerto No. 20
Piano Duet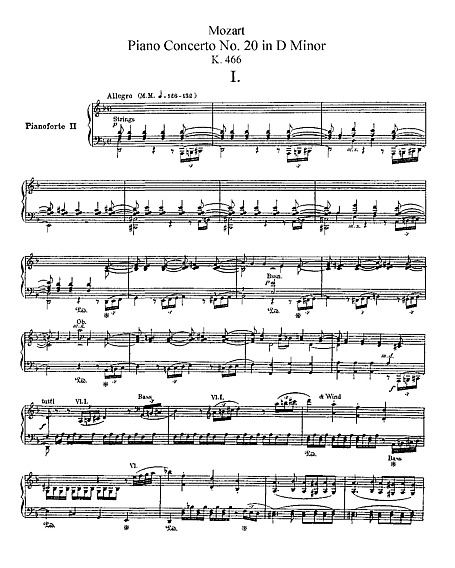 ملحن
رقم العمل الموسيقي
K 466
Tonality
Pages
59
آلة موسيقية
Type
Difficulty
ترخيص
Uploaded by
حجم الملف
3.65 MB
استمع
Be the first to add a recording or video.
The Piano Concerto No. 20 in D minor, K. 466, was composed by Wolfgang Amadeus Mozart in 1785. The first performance took place at the Mehlgrube Casino in Vienna on 11 February 1785, with the composer as the soloist.
The above text from the Wikipedia article "Piano Concerto No. 20 (Mozart)" text is available under CC BY-SA 3.0.
Other arrangements
Free sheet music on other sites
Buy printed editions
We have selected some printed editions we think may be useful.
Other users also liked
---