Faschingsschwank aus Wien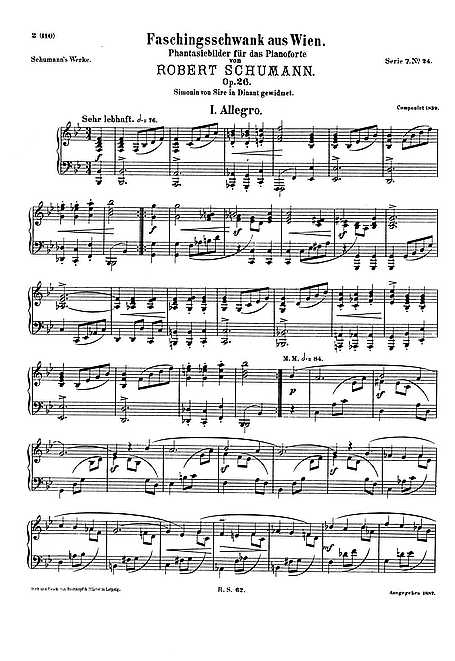 ملحن
رقم العمل الموسيقي
Op. 26
Type
Year composed
1839
Arrangements
3
استمع
Be the first to add a recording or video.
No reviews yet
Faschingsschwank aus Wien, Op. 26, is a solo piano work by Robert Schumann. He began composition of the work in 1839 in Vienna. He wrote the first four movements in Vienna, and the last on his return to Leipzig.
The above text from the Wikipedia article "Faschingsschwank aus Wien" text is available under CC BY-SA 3.0.
Other arrangements
Buy printed editions
We have selected some printed editions we think may be useful.
$8.99
Piano Solo
G. Schirmer

$11.50
Piano Solo
Edition Peters
---